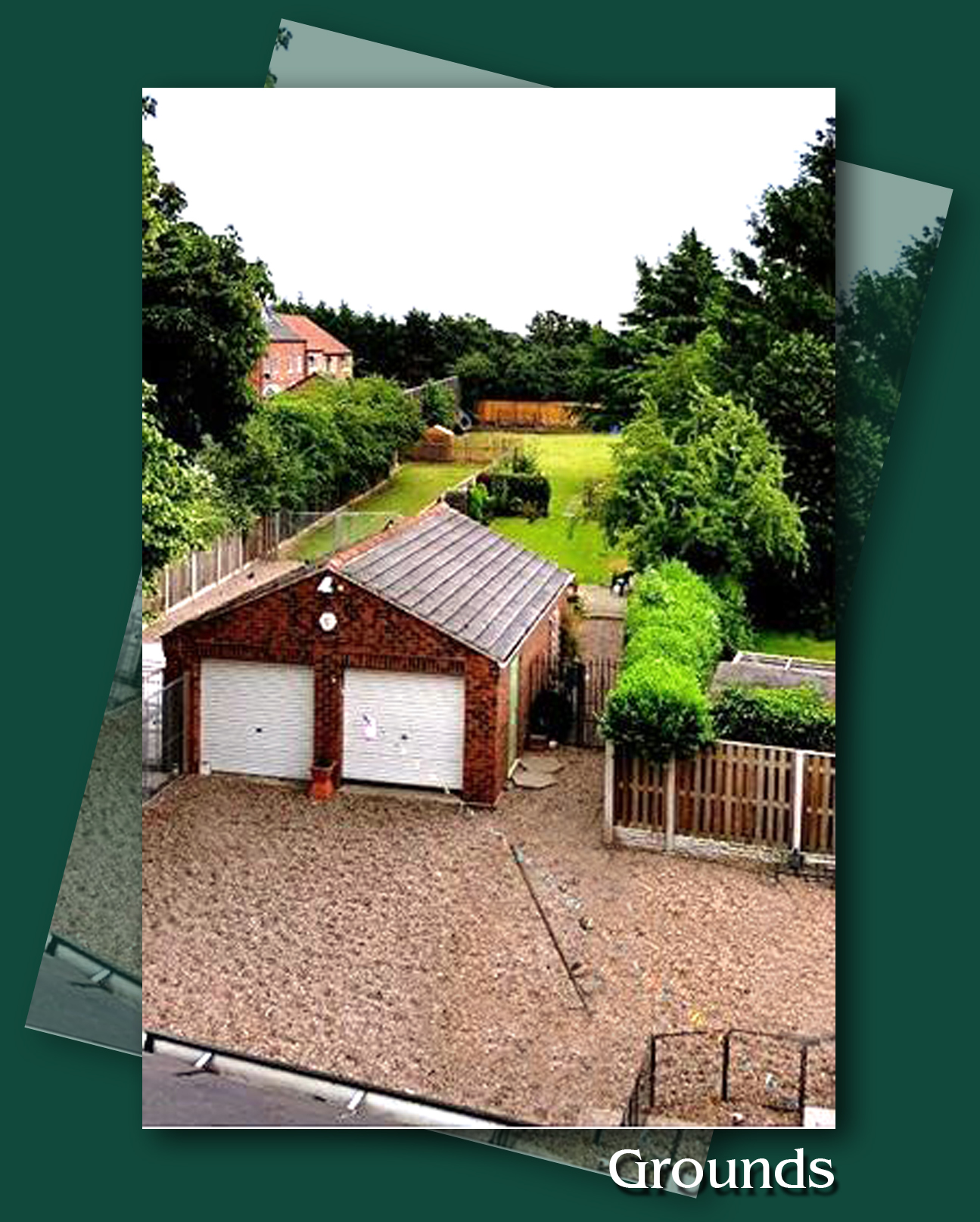 Welcome to our 'Kennels & Home section of the web site, here we like to give you the chance to view our kennels, gardens and our home. We live in a small farming village just outside of Doncaster and are surrounded by open countryside, our home has a 3/4 of an acre plot of land so have ample space for our dogs to enjoy free - run exercise in our own gardens.
Our kennels are 5 ft wide by approx 12 ft deep for the females, and 6.5 ft wide by 12 feet deep for the males. We have a main block of 8 kennels, accompanied by interior kennels built into our double garage. Our outdoor kennels are fully covered with a "keep cool" roof, have a full drainage system and in the winter have heat lamps installed for our dogs comfort. The sleeping compartments are fully insulated and the kennels positioned in a lovely shaded area of the yard ensuring during the summer months they are not in full sun, and in the harsh, windy winter months they are sheltered from the strong wind and rain. Inside the raised sleeping area is a thick rubber matt with a bed with paper shavings, which the dogs enjoy scratching up and making it their own.
We are very lucky to have the vast amount of space that we have here at Whitewreath, enabling us to provide lots of different area's of exercise for the dogs. We have 2 large winter pebbled area's of approx 90ft long and 50ft wide and 50ft long and 30ft wide, we also have 2 summer runs laid to lawn for the dogs to enjoy free exercise which are approx 15ft wide by 80ft long. We are also very lucky to be surrounded by fields and water parks, making for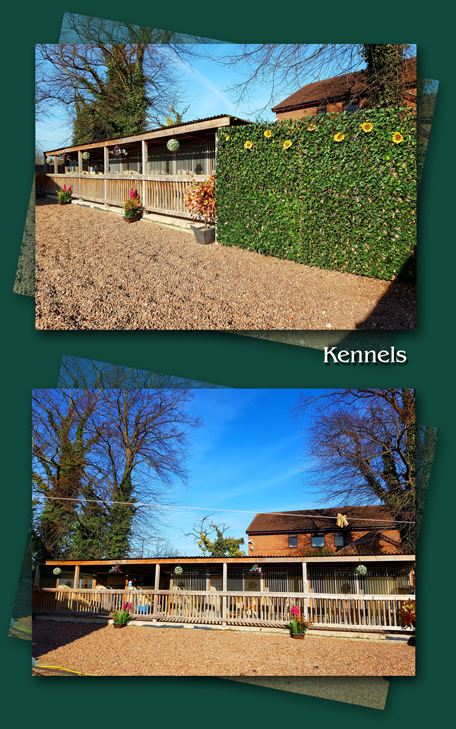 excellent walking grounds for the dogs.
All of our dogs spend time in the house as a family on a daily basis, and when they are not in the house there is always one of us out and about the gardens, playing fetch or running around with the dogs. There is always a radio playing away in the kennels during the day which the dogs seem to enjoy. We are lucky enough to live beside our family so the dogs are socialized on a daily basis with other members of the family and children.
At night our kennels have full lighting and our dogs kennel doors are left open, giving them free access to the yard until around 11pm, after that its time for bed, the lights go out, the doors are closed, the radio is switched off and they all enjoy a biscuit before hitting the hay .... and the madness starts all over again in the morning.
We have a large food store where we keep all of our dog foods, bedding, cleaning products and feeding bowls. We also have a large purpose built grooming salon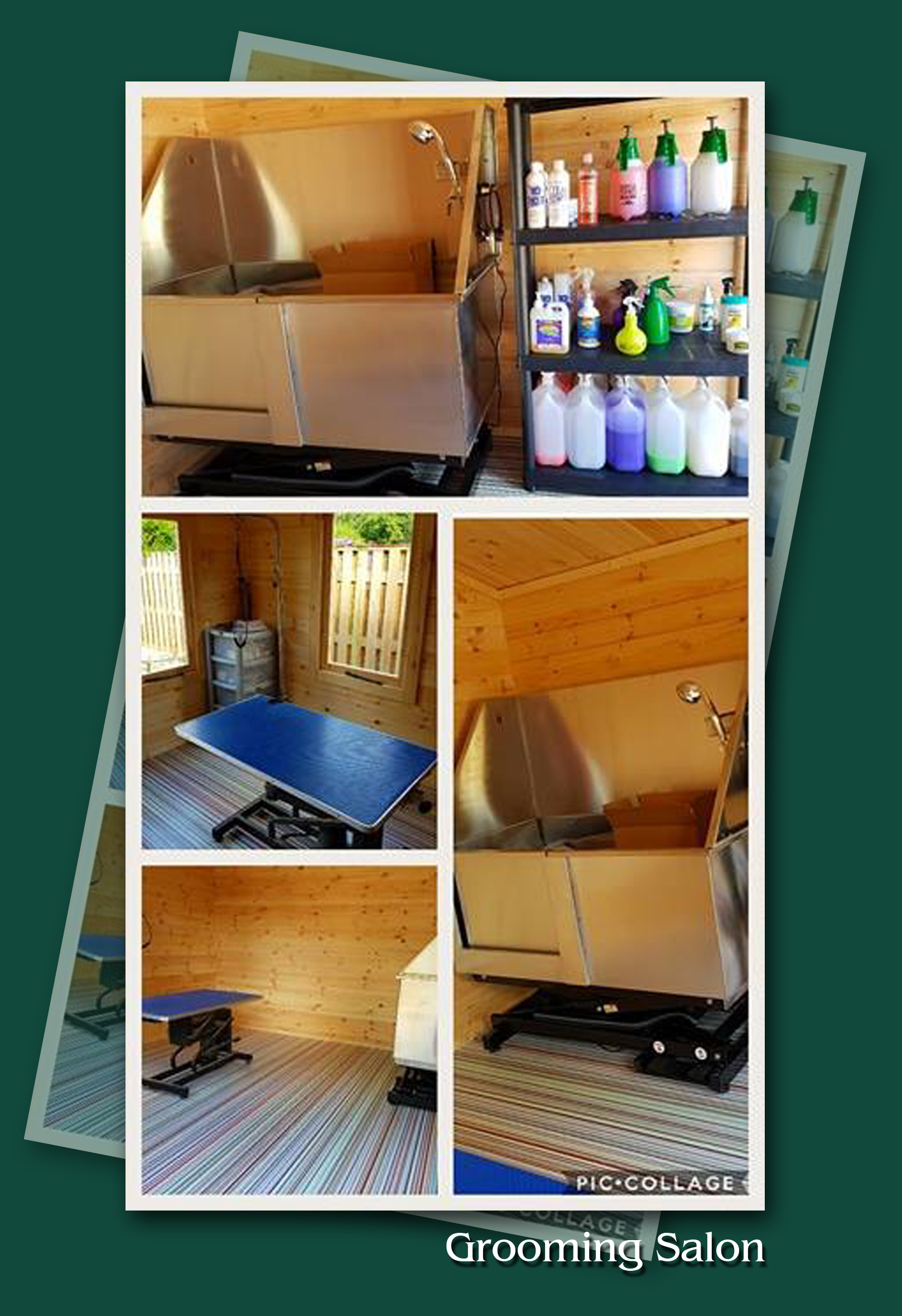 which holds a built in dog bath and our grooming products. We have a large area inside the garage where we have our canine treadmill and other things such as leads and collars. We also have a separate Whelping room built on to the side of our home which has full central heating and has a washing machine and sink, it is fully monitored with CCTV at all times. This is where our expectant mothers stay in the lead up to her labour, and the puppies are raised here until 4-5 weeks when they are moved to the bigger whelping pen, again fully heated.
Our property is protected by CCTV, is fully gated and enclosed for the safety of our dogs.